If your business is looking to save time and money by utilising the cloud, Acre Technologies provides a full range of solutions that can help streamline your business processes and centralize information securely.
We have experienced cloud engineers on hand to help you understand which options are best for your business - Acre Technologies partner with Microsoft Office 365 and G-Suite (Google Apps for Work) - we'll recommend and provide the best solution for your business needs.
You can rest assured that we'll give the best advice with the minimum technical jargon. We offer a complete IT Consulting Service that will analyse and create specific recommendations for your business.
Cloud Support Contracts
We offer ongoing service contracts and IT support to keep your business on its feet, providing as little or as much support as you require.
Most businesses find that having an IT technician touch base with them once or twice a month offers benefits that outweigh the costs - monitoring systems can keep issues to a minimum and help deal with potential problems early on.
Cloud Solutions offered

Email
Secure backup
Calendars
Centralized file storage and sharing
Phone systems
Video conferencing
Social networking within and outside your business
Intranet sites
Mobile apps for your phone and tablet
Office 365

Office 365 provides familiar Microsoft Office collaboration and productivity tools delivered through the cloud. Everyone can work together easily with anywhere access to email, web conferencing, documents and calendars. It includes business-class security and is backed by Microsoft. Whether you are a small business or multinational enterprise, Office 365 offers plans designed to fit your organization's unique needs.
IT administrators stay in control of user accounts, access rights, and organization-wide deployment.
Virtually anywhere-access* to email, important documents, contacts, and calendars on nearly any device (including PC, Mac, Windows Phone, iPhone, Android phones). Office 365 works with the software your staff already know and use such as Word, Excel, Outlook and Power Point.
Microsoft Office 365 comes with online storage so you can access your files on multiple devices and easily share documents with colleges for viewing or group editing.
Office 365 is designed with online collaboration and sharing in mind, making it far easier than it has been previously in the past to securely share and simultaneously work on or view documents.
If you are interested in Microsoft Office 365 talk to us today. Call us on 07 5525744.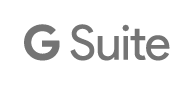 G-Suite (formerly known as Google Apps for Work) features Business Email with great security and controls for business owners, online file storage and sharing, video conferencing, calendar, docs and more. Acre Technologies have been setting businesses and organisations up with Google apps for over 10 years. Over 5 million businesses have gone over to Google already.
G-Suite comes with online storage so you can access your files on multiple devices and easily share documents with colleges for viewing or group editing. If you are interested in G-Suite then call us today on 07 5525744.
Cloud Backup for Business

It is imperative that you take your backups seriously.
40% of businesses without a backup do not reopen after a disaster, and another 25% fail within one year. The US Small Business Administration has similar statistics that indicate that 90% of businesses fail within two years after being struck by a disaster.
Living on an island prone to earthquakes and other natural disasters, us New Zealanders need to have disaster plans in place for our businesses as well as our homes and families. Even today, too many businesses do not consider installing a backup solution until after it is too late. The 'She'll be right' attitude is just not good enough. Backups need to be regularly checked and verified to ensure they can be restored.
Cloud backup systems offer:
Enterprise grade backup solutions.
Secure Endpoint encryption.
Split geo-location physical backup.
Storage in some of the World's most secure and reliable data centres.
Fast becoming the favourite of forward-thinking users and businesses, Cloud backup has progressed in leaps and bounds over the last few years. Security and convenience make this a first choice for people who need to have the assurance that their data is protected, despite possible future local damage to devices and systems such as fire, earthquake, theft, etc.
Acre Technologies can find the solution that works best for your business to ensure your data is protected.
ADrive - Cloud based virtual local drive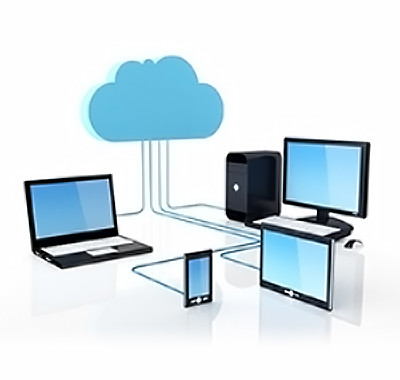 We can streamline the harnessed power of cloud computing with the ADrive - we map it to act like a local hard drive on your office computers, when in fact you are accessing a centralized file repository stored and backed up in the cloud.
This equals a performance boost in faster file retrieval from a centralized file repository that multiple users can access - in layman's terms, it acts like a hard drive that your entire office can access simultaneously. It looks familiar to your users so that they don't have to learn 'a new way' of doing things. Our experience shows that using ADrive saves time and confusion for businesses and reduces the amount of support calls made to us.